It has been stated, and not without reason, that the NEW ORDER is more than just another organization. As a matter of fact, at this time it does not even have an official membership program - and deliberately so.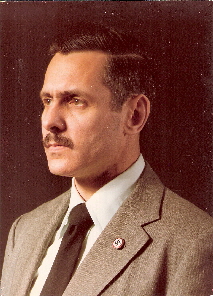 The NEW ORDER is first of all a movement, a movement representing the greatest of all causes. It is a faith, a vision, a way of life, a commitment to a better world - something infinitely superior to any formal organization or membership.
Since it was formed in 1983, the NEW ORDER has consciously and deliberately embraced the principle of organic development. By this we mean that we have purposely tried to avoid all unnecessary or artificial organization, and that we have kept organized forms to a minimum based strictly on functional necessity.
So what is the NEW ORDER? Listen to Matt Koehl explain the characterization on the Spiritual focus of the National Socialist community, the NEW ORDER.
Only in Struggle is the Beauty of Life Manifest