Follow The New Faith on God and Folk
January's article: DUTY!
Wherever our banner waves, the Gospel of Racial Idealism is preached! There stands our altars, there blossoms our faith in you, the Eternal true God, not Jew god. There the deep fountains of our hearts surge to flow towards the eternity before the Holy Providence of Folkish Faith.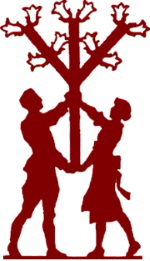 Why the name FRONTFIGHTER?
National Socialism is the application of the Laws of Nature to human affairs